Loveen's fall from grace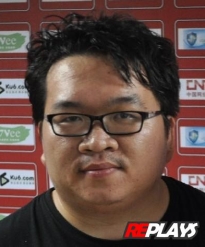 Jun Sheng
'Loveen'
Chang came into the limelight in 2009 after sponsoring former Chinese team CommeDieu to attend that year's SMM. He formally ventured into Chinese Esports by founding the Nirvana organisation in 2010, which housed teams like Nirvana.cn, Nirvana.my and Nirvana.int.
Loveen made headlines again when he hosted one of China's largest DotA tournaments, the World DotA Championship. The competition, which boasted a US$40,000 prize pool, attracted the world's finest teams to compete in the fully televised event.
Rumours have swarmed Chinese forums as of late, claiming that the eSports mogul had failed to pay out the prize money owed to teams which took part in last year's World DotA Championship and has possibly absconded with at least $50,000. According to the rumours, Loveen is now off the grid as sponsors and employees from his company including manager,
Nirvana-Tang
, is unable to locate him and have no idea if he will ever be back.
The sudden disbandment of Nirvana.cn a couple of weeks ago aroused even more suspicion as rumour has it said that the players playing under the Nirvana tag has not been paid for several weeks now.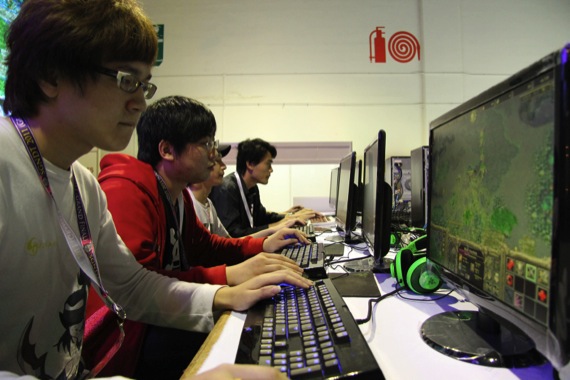 Nirvana at SMM2011

In this article, joinDOTA investigates the rumours surrounding this issue. After hours of searching and scraping in Chinese domains, we have stumbled across a piece written by PCHOME.net regarding the shady deals Loveen has performed. Besides that, we have also found an individual active in the Chinese scene who does not wish to be named to further confirm all these allegations.
Firstly, unknown to most of the European community, the cash prizes for World Dota Championship held last year have not yet been paid out. According to statements from various winning teams, they have not received their winnings and no news nor updates were given to them about the status of their rightfully earned prizes.
On the contrary to the previous WDC event, the tournament has always boasted a cash-in-hand payment until 2011 where Loveen stated that the cash will be paid out through banking.
Apart from that, Chinese DotA teams which participated in WDC 2011 have also voiced their concerns after Loveen intentionally withheld payments to reimburse their travel expenses.
LGD's manager
Ruru said in his microblog:
"Before, they promised to pay for our travelling. So far, we have not received any payment from the WDC organisers. It is okay for them not to reimburse larger organisations [like LGD], but other teams had to fork out their own money to come to Wuhan [where WDC was held]."
JoinDOTA was also informed that besides the teams, WDC's broadcaster, NeoTV, has not received payment from Loveen either. It is unclear how much money NeoTV is owed, but the coverage of a major event like WDC, which involves transmitting broadcasts over terrestrial television and online streams, is a very costly affair.
According to another source however, Loveen's company has paid NeoTV for their services during WDC but with the Chinese TV station unavailable to be reached for comments, this matter is as yet unconfirmed.
Not cheap for this kind of coverage
Obviously, the funding for such a grand event is not cheap and will require support from some major sponsors. WDC is certainly not lacking in that department. Prior to WDC, Loveen acquired two financial sponsors, Tian Di Real Estate and Wuhan Esports Union (WEU), to help fund the event.
This raises the question, why was Loveen unable to pay his dues despite major corporate backing? When asked, WDC organisers cited insufficient funds as the reason for not being able to pay the teams and accused its two co-sponsors of failing to provide the prize money. But the two sponsors denied this and produced several documents which showed that the money was already transferred to Yi Sheng Ltd, Loveen's company. Unfortunately, the document is not available for public viewing.
It is also revealed that the WDC was an illegal event, as its organisers failed to go through proper registration procedures with the Wuhan local government before hosting it.
"Under Chinese law, it is required for individuals to register an Esports union with a local council before organising an Esports tournament. However, as WEU was not registered through the proper channels, both the union and its event are unrecognised entities."
China, unlike other countries, enforces strict rules to regulate the expanding local Esports industry. One such law involves the tedious process of registering and approving an Esports union which holds the sole authority to host an Esports tournament like WDC.
According to a Chinese Esports insider, Loveen intentionally misled sponsors and the media by convincing everyone that both the union and WDC were approved by the government:
"Nirvana-Tang, WDC's head organiser, was instructed by Loveen to create WEU and become its chairman without the Wuhan local government's formal consent. He (Tang) then announced publicly that WDC was approved by WEU's chairman, who is actually himself. This was an elaborate lie which fooled us all."
During the announcement of Nirvana.cn disbandment, ex-Nirvana.cn manager
Insence announced in his microblog that his former employer would pay out the prize money soon, although no specific date was given.
Chinese website, SGamer further reinforced the statement by stating that the official prize paying due date is three months and the gamers should wait till at least after Chinese New Year for their prizes. Chinese New Year loomed and past since then and yet we have not heard any progress on the situation.
With Loveen off the radar, it is unknown what will happen to both the Nirvana organisation and Yi Sheng Ltd, which is under fire for causing China's biggest Esports scandal to date.
Sources:
PCHome.net
Related Content: