IG Monthly Madness Qualifier #1 concludes
The first qualifier of It's Gosu Monthly Madness Tournament comes to an end. Bringing along with the qualifier are some exceptional results which has caught everyone's eye. We have witnessed both familiar and unfamiliar faces participate in this event where every team strived hard to earn themselves a spot in the 1000$ competition.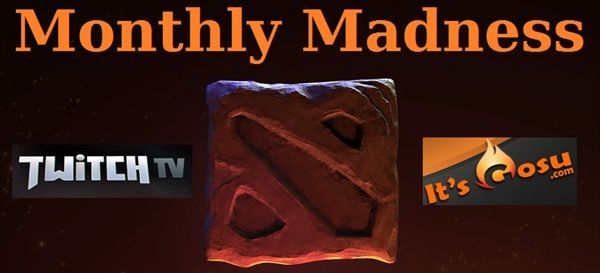 With only 2 slots available to be taken in the first qualifier, we see
Water and
4 Friends + Chrillee joining the 12 seeded teams to prove their mettle. While both the teams played consistently well, the most notable match-up was between
Darer
and
RMB
where the former was eliminated in the second round. Despite of being on a gold disadvantage, vital hooks from Pudge changed the tide of the game on RMB's favour.
Established teams such as
Team Infused and
eSahara were also eliminated from the competition. However, teams which did not qualify still stand a chance to grab themselves the 2 remaining slots from the second qualifier scheduled to begin this weekend. Joining Darer, Team Infused and eSahara will be
Fnatic and the Russian powerhouse
DTS who will contend for the remaining slots.
In case you missed the match between Darer and RMB, you can view the VOD
here
.
Sources:
It's GoSu
,
Darer vs RMB
Related Content: