Gaming houses boycott Artstyle
For the first time in the history of Dota, a member of the community
Ivan '
Artstyle
' Antonov is boycotted by some of the largest gaming houses in Russia and Ukraine. In a time where eSports is looking to become recognised as a respectable industry in the world, one player has been deemed by the top teams of CIS as too much of a negative influence to this goal.
While this will become a large topic for many the voices who are the loudest are the team managers of ArtStyle's old teams. The following are highlights of the article available on
ProDOTA.ru
.
A Statement from the team manager of Na'Vi
Alexander '
ZeroGravity
' Kochanowsk :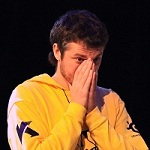 He could not just come to the tournament or the team photo session in Kiev and don't even warn us about it. The man simply does not answer his phone or turned it off instead. He then, invented dozens of ridiculous reasons and blame the organization for everything.
Now I am once again convinced of his dishonesty and incompetence in relation to cyber organizations.
A Statement from the team manager of DTS
Maxim '
XPEH
' Dyakonyuk :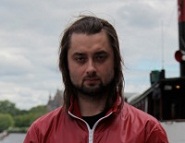 DTS-Gaming, certainly gave Ivan a start in life in terms of DotA. It is with DTS he achieved a level that allowed him to become one of the best captains and players in the world. However, this did not prevent his escape from DTS 2010
A year later, I decided to resume relations with Ivan. The result is well known to all. After speaking at a single LAN, Ivan completely froze, even though I knew that he simply "did not want to talk." Now I see the same situation with the M5. As they say, "Stop and make a stand!".
From now on, the organization of DTS-Gaming, Portal prodota.ru and all future projects that are being prepared for launch in 2012 - are boycotting Ivan "
Artstyle
" Antonov, his team and the organization in which he will act. We must show the community that there are certain rules of human interaction, to be followed.
While the managers are having their say,
Yaroslav '
NS
' Kuznetsov speaks out against the decision. He had many things to say on the matter but what summarizes his thoughts the best is the last sentence he stated:
I sincerely ask all of you to stop this senseless farce
This is very unfamilar ground for the world of Dota and just how this influences the conduct of players and teams in the future is as of yet, unknown. What is known is that if a player that has the accomplishments of ArtStyle, those accomplishments will not protect him from the expectations of sponsors, organizations, and the community.
Sources:
ProDOTA.ru Announcement