New Game Mode for Chinese New Year
Ming Yin
'Hippovic'
Chen, Valve's Chinese Dota 2 representative has revealed that Chinese New Year, which is just over a week away, will bring with it a new game mode.
According to his Weibo, we can expect a new game mode in conjunction with the Spring Festival at the end of the month to celebrate the Year of the Horse.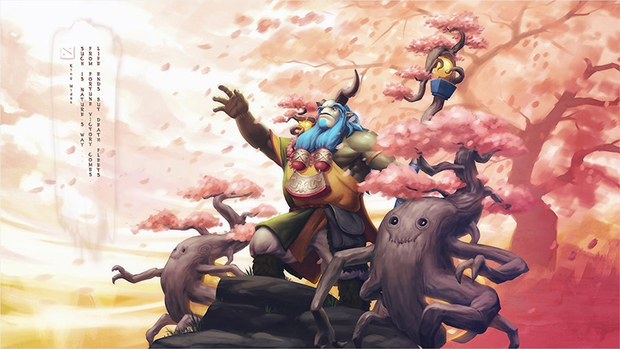 Spring is here! (Image by Kunkka
)
UPDATE:
Weibo account that spur the speculation about the new game mode for the Chinese New Year has proven false. Allegedly, the account belonged to
Ming Yin
'Hippovic'
Chen, but according to
@GodBlessMali
it was nothing but a crude fake. This however does not change the fact that the new game mode is still under way. Following is the twitter post of @GodBlessMali regarding the situation: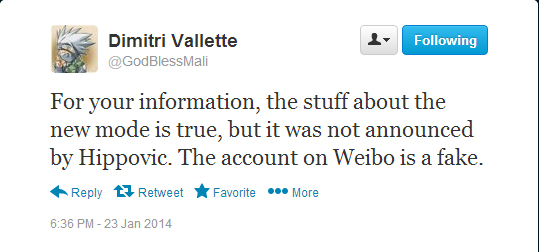 The following is a translation from his Weibo account:
After tonight I will be returning to China. In the past when I came to Seattle I always wanted to stay longer, only this time my heart longs to return earlier because of Chinese New Year. Very satisfied with the meeting results. We basically covered all major problems and if execution is successful the problems can be solved quickly. Hope everyone will like the CNY game mode, hope the open beta of dota2 in China will be successful.
With all the
previous issues
ironed out, Spring Festival is apparently expected to launch between January 27 and 30 and will feature visual themes from the Chinese New Year, Chinese history, and springtime as well as a new game mode. Not much else is known yet, but with the end of the month so close at hand we will soon find out.
Frostivus gave us a re-born again King who plotted to kill us all, and Halloween gave us Roshan with candy, so what can we expect from the Year of the Horse?
Make your predictions below!
Sources:
sGamer
,
Translation